LOOPLIFE
>
HOW TO CHOOSE THE RIGHT HIGH CHAIR
PRODUCT GUIDES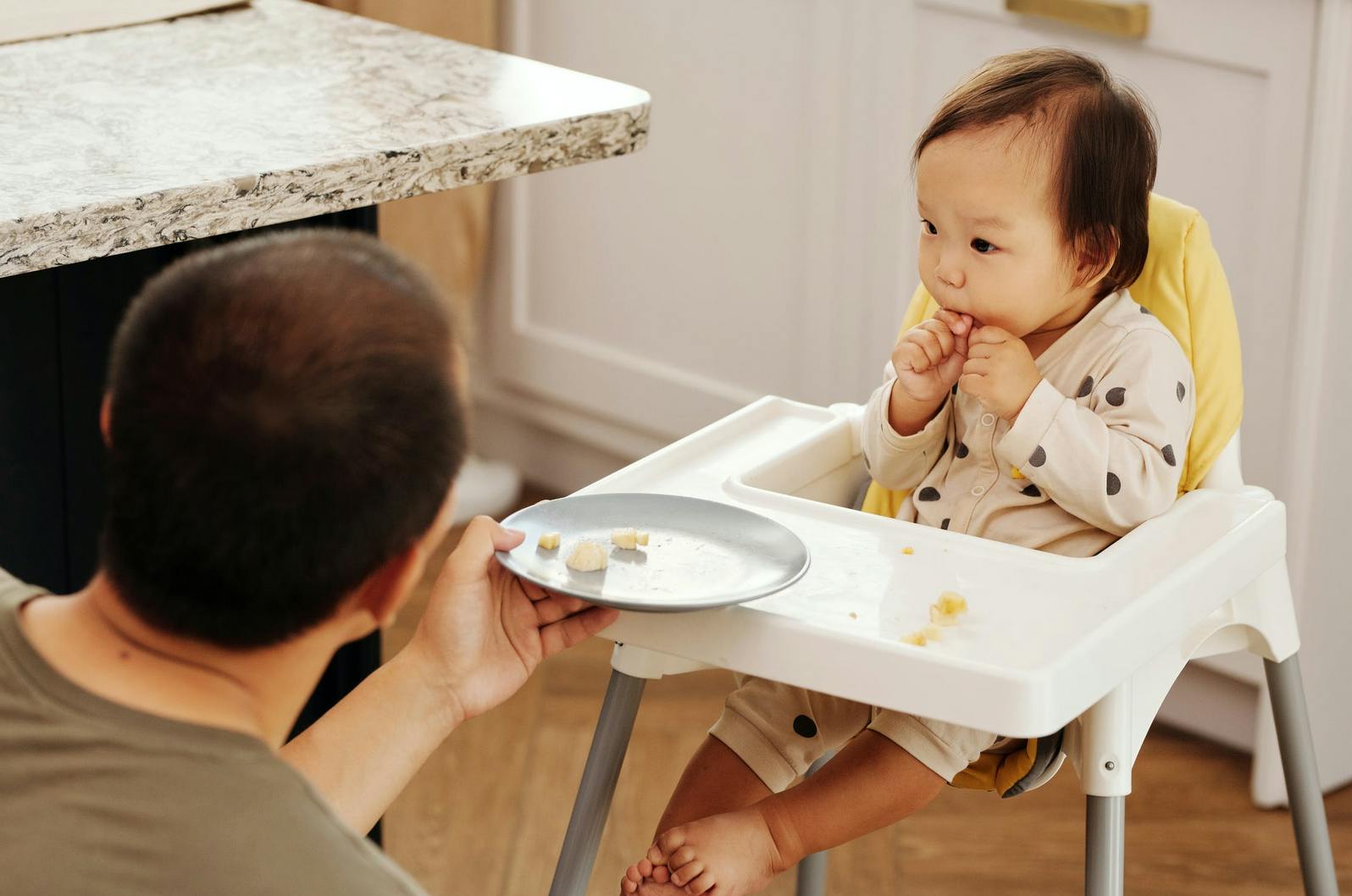 How to choose the right high chair
Written by: Amy Roach
Published: December 16, 2022
Feeding time with baby comes with a lot of challenges. Between picky eaters and messy eaters and tired eaters and just plain I-don't-want-to-eat eaters, moms and dads know the struggle that can come with every meal.
So, the last thing you want to fight with on top of that is your high chair. Parents wondering how to choose a high chair are smart to do their due diligence ahead of time and get the right chair in order to make this part of feeding a breeze.
There are many things to consider when you're investigating how to choose a high chair, including high chair costs, high chair size, high chair safety, and high chair type, among others.
Depending on what you are looking for, there are sure to be many, many options that can fit the bill. As with all baby gear, high chairs come in a wide variety of options and you'll need to look carefully when making your selection.
We've put together this handy buying guide in order to help.
In this article:
How to choose a high chair?
High chair safety
High chair costs
How to choose a high chair?
Types of high chairs
Once you're ready to begin your search for a high chair, you will want to keep in mind two main considerations: What type of high chair you'd like and what safety and cost factors are most important to you.
Here is some background information on the main categories of high chairs you can choose from:
Standard high chair: This is the classic model, offering a comfortable sturdy seat, a feeding tray, and long legs. They can range from simple to having lots of bells and whistles and come in all different aesthetic styles. Typically, a standard high chair does not fold, convert, or "grow" with your child.
Foldable high chair: Designed for both on-the-go and at-home use, foldable high chairs offer a versatility that many moms and dads love. Collapsing it saves space in between meals (handy for those who live in a small home) and allows you to travel with it.
Convertible high chair: Serving the same function as a standard high chair, a convertible high chair offers the added convenience and flexibility of adapting into a booster seat once baby has outgrown the standard high chair.
"Grow"-along high chair: These popular high chairs boast the ability to adjust to your baby's growing size. Grow-along high chairs can be used for babies, toddlers, and young children—all with the same framework of the chair. The seats move up and down along the base so you can choose the setting that is best for your child.
Once you have decided which category of high chair makes sense for you and your child, you'll want to explore the other important factors that help you answer the question of how to choose a high chair.
High chair safety
High chair safety is a major consideration for any parent looking for a high chair. Most new high chairs on the market today will meet all of the important safety requirements, giving you peace of mind that your baby will be secure. Look for either of these two certifications to be sure:
ASTM International certification
Juvenile Products Manufacturers Association (JMPA) certification
There are also a few main components to look for in each chair. A safe and secure high chair, regardless of the type, should have the following features:
A crotch post
A safety-restraint system with either a three-point or a five-point harness
If the chair has wheels, they should lock in place
Child-proof height, back, and tray adjustments; these things should be easy for adults to use but not for children, so they cannot accidentally adjust the chair while sitting in it
Children should typically be between four-to-six months old before they sit in a high chair and fit snuggly
High chair costs
As with all baby gear, when determining how to choose a high chair, you'll have to have a price range in mind when making your selection.
There are plenty of good budget high chairs, middle-market options, and luxury chairs that some parents find are worth the splurge. Think ahead of time about how much money you're comfortable spending on a high chair.
Parents are typically buying a lot of items for baby at the same time, so cost is an important issue to consider. High chairs certainly get a lot of use, so if you are inclined to spend more, you'll likely use it enough to justify the expense.
Here is a common estimate of typical price ranges:
Basic high chairs: less than $70
Midrange high chairs: $70-$150
High-end high chairs: $150 and up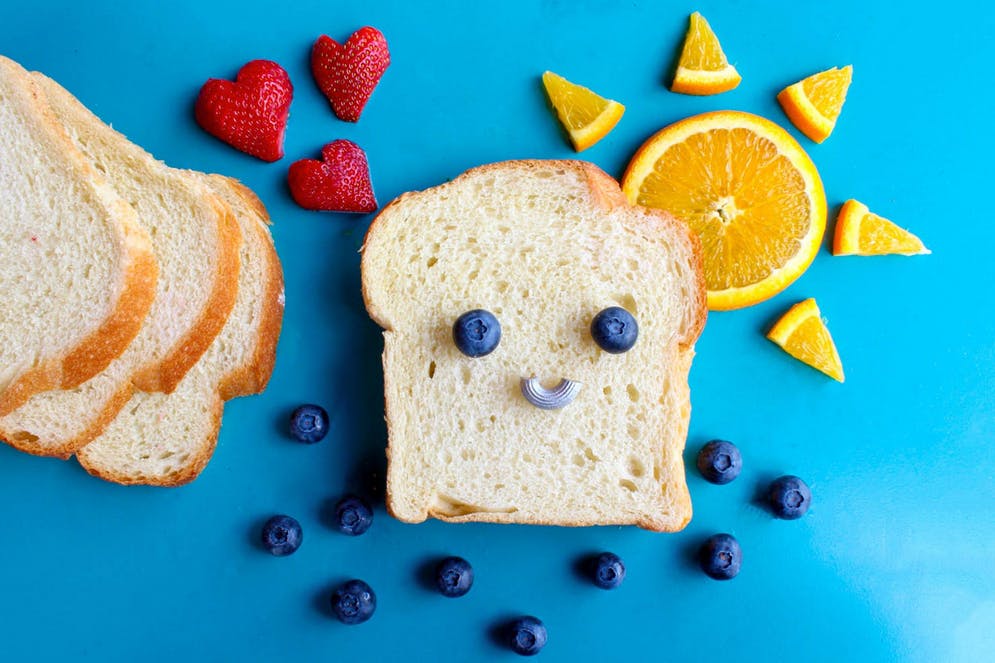 Expert Advice: When should your baby start solid foods?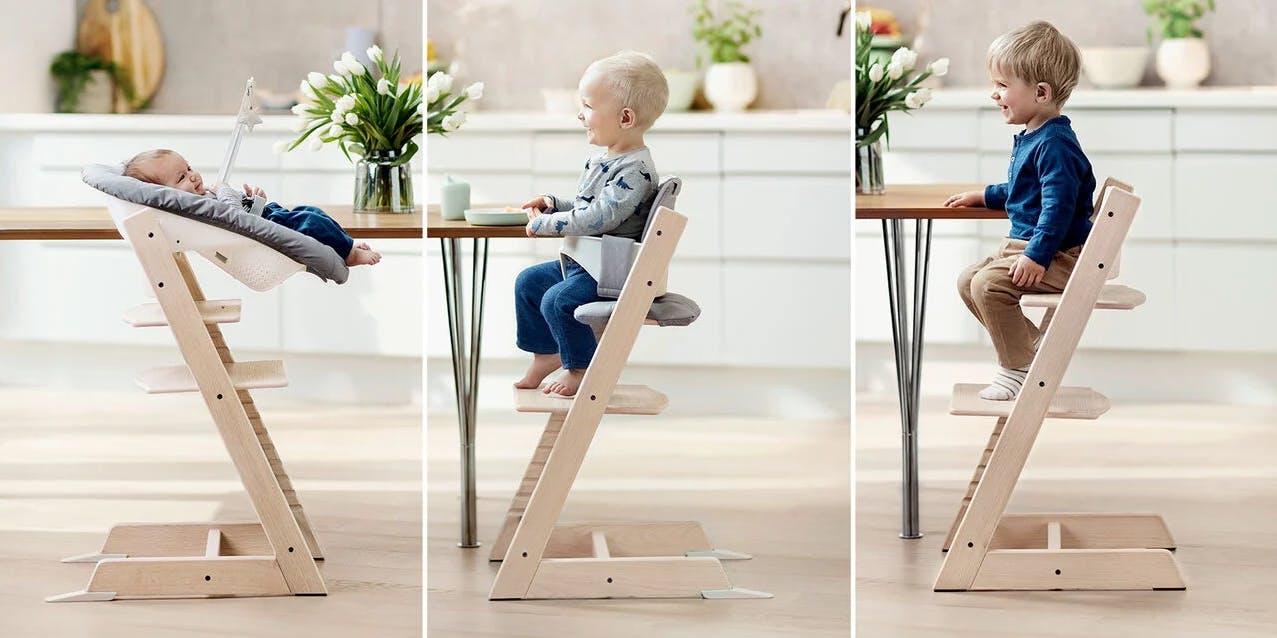 Stokke Tripp Trapp High Chair Review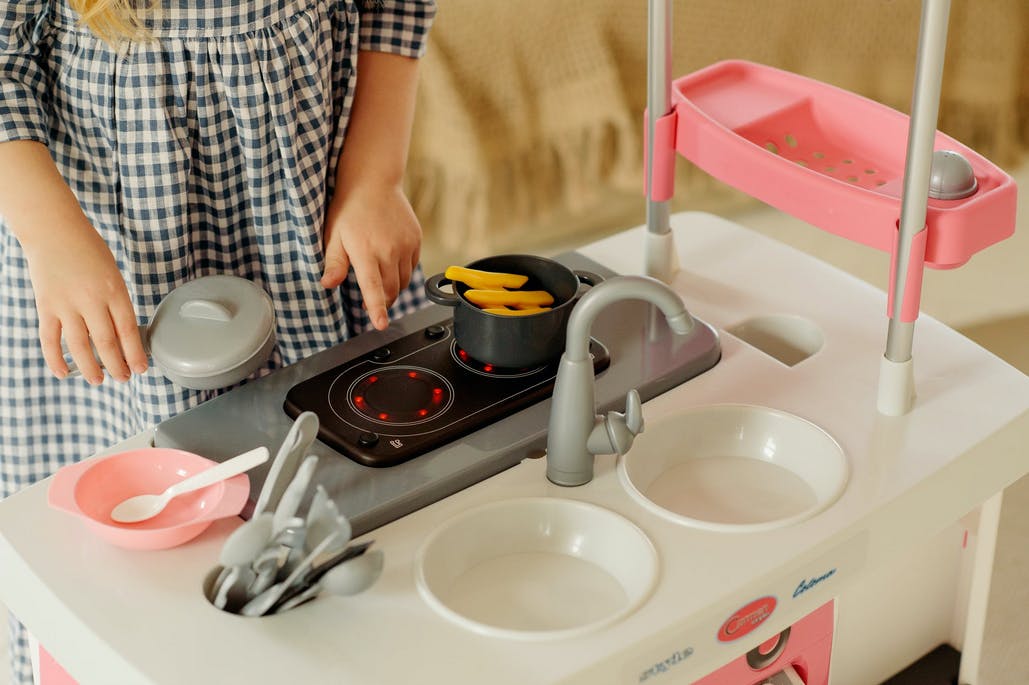 Best play kitchens for toddlers in 2022