LOOPLIFE
>
KEEKAROO PEANUT CHANGER REVIEW
PRODUCT GUIDES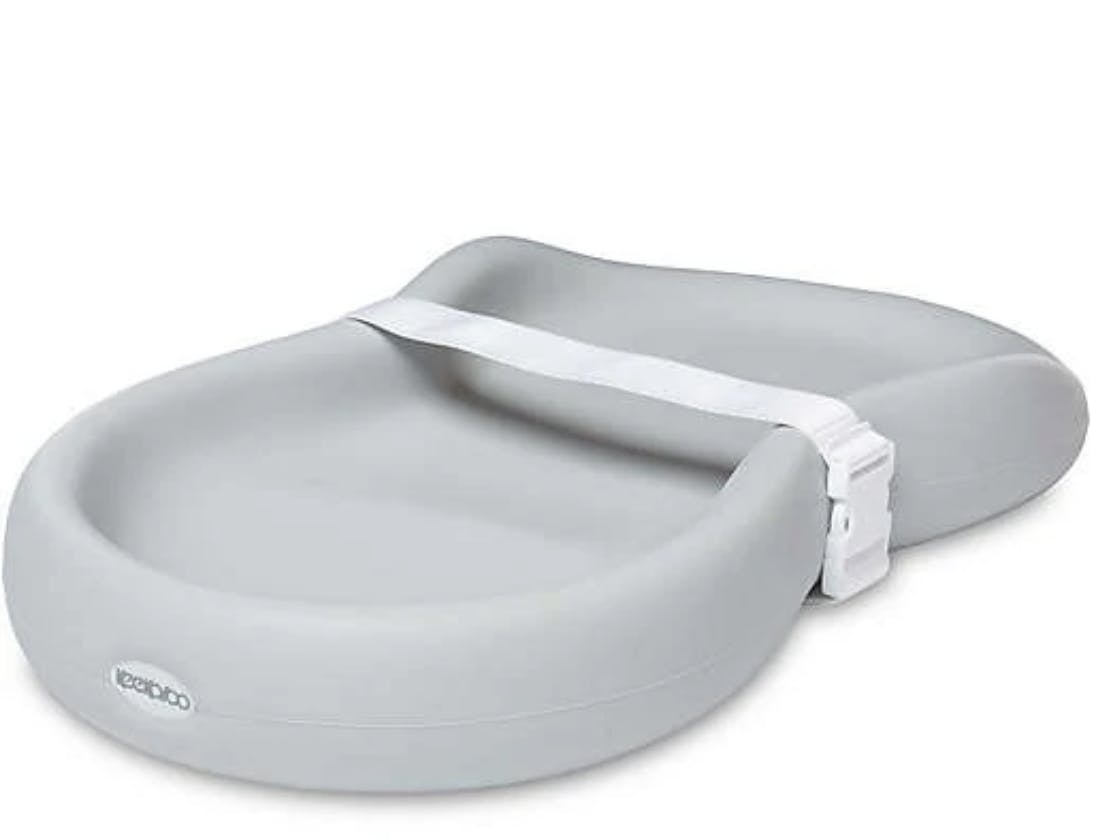 Keekaroo Peanut Changer Review
Written by: Lauren Reinhard
Published: December 16, 2022
Preparing for a new baby always starts with a list. At the top of your list, you probably have items like diapers, baby wipes, a crib, and other essentials. When it comes to these items, you don't need any convincing about whether they are necessities or not – you already know they are!
As you move down the list, the importance of each item becomes less clear. Do you really need a baby swing, a rocking chair, or a changing table?
If you've put off buying certain items, we don't blame you! The cost of baby "must-haves" is enough to make anyone hit pause. Plus, all of the products you need to get your infant to toddlerhood take up space!
Of course, we can't tell you what will be worth the extra cost and space, but we can offer a solution to the changing table dilemma. If you're not ready to purchase a big, bulky table, why not opt for a sleek changing pad instead?
Keekaroo Peanut Changer Pros and Cons
Are you ready to learn more about this product? Let's jump right into a list of the
Keekaroo Peanut Changer's
pros and cons. As always, we'll start with the good.
What's Good About the Keekaroo Peanut Changer?
Turns out, parents have a lot to rave about with this product!
It's Easy to Clean
We probably don't need to tell you, but diaper changes will happen pretty often once your baby arrives. A newborn needs a fresh diaper every two to three hours!
Since your changing station is going to be seeing a lot of action, make sure to invest in products that are easy to keep clean. The Keekaroo Peanut Changer is the perfect solution.
For clean-up, all you need to do is run a baby wipe over the surface of the pad after every change and give it a quick Lysol spritz. Messes are super easy!
It's Waterproof
The Peanut Changer is also completely waterproof. If any "liquids" leak onto the surface of the pad, it won't matter. Just clean the surface with a baby wipe and the product will be as good as new.
It's Pretty
When we're talking about diaper changes, "pretty" doesn't often come to mind. However, you may have a change of heart when you see the Keekaroo Peanut Changer in person. It's sleek, clean, and sure to match any design aesthetic you have for your baby's nursery.
It's Non-Sliding
Whether you place the pad on a changing table or the top of a dresser, sliding can be a big issue. Though changing pads look like they might be prone to slipping, that won't be an issue. Even if your baby turns out to be a wiggle bug, you can count on the Keekaroo Peanut Changer to stay put.
It Doesn't Need a Cover
If minimalism is the goal, you can't go wrong with the Keekaroo Peanut Changer. Unlike the vast majority of competitors, Keekaroo has created a product that doesn't need a liner. That's a big bonus for those parents with too much laundry in the hamper already.
It Works for Infants and Toddlers
This last feature is perhaps our favorite on the list. Unlike the vast majority of baby products, the Keekaroo Peanut Changer can keep up with your child's growing and changing needs.
Most of Loop's clients use the changer for seven months, but many parents change their child on the pad well into toddlerhood.
What's Not So Great About the Keekaroo Peanut Changer?
You'll notice that in our Keekaroo Peanut Changer review, the list of cons is much shorter than the list of pros. Still, it's worth mentioning the few drawbacks in case this changing solution isn't ideal for you.
It's Cold
The pad doesn't need a liner, and because of this, the surface of the Keekaroo Peanut Changer is often cold. This can be uncomfortable for your baby, especially after bath time. Fortunately, you can quickly remedy this problem by putting a burp or swaddle cloth under your baby.
It's Expensive
The cost of the Keekaroo Peanut Changer is usually the factor that prevents families from purchasing it outright. If you're not ready to pay for the product upfront, that's okay.
Loop
provides a solution to the Keekaroo Peanut Changer's high cost. With our rental program, you can make small monthly payments for however long you need while you use the changing pad or any of our
other changing products
. When you're all done, just return it!
Hatch Baby Grow Smart Changing Pad Review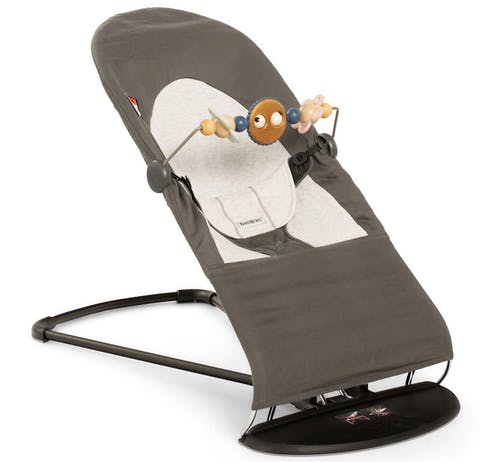 BabyBjörn Bouncer Review: Everything You Need to Know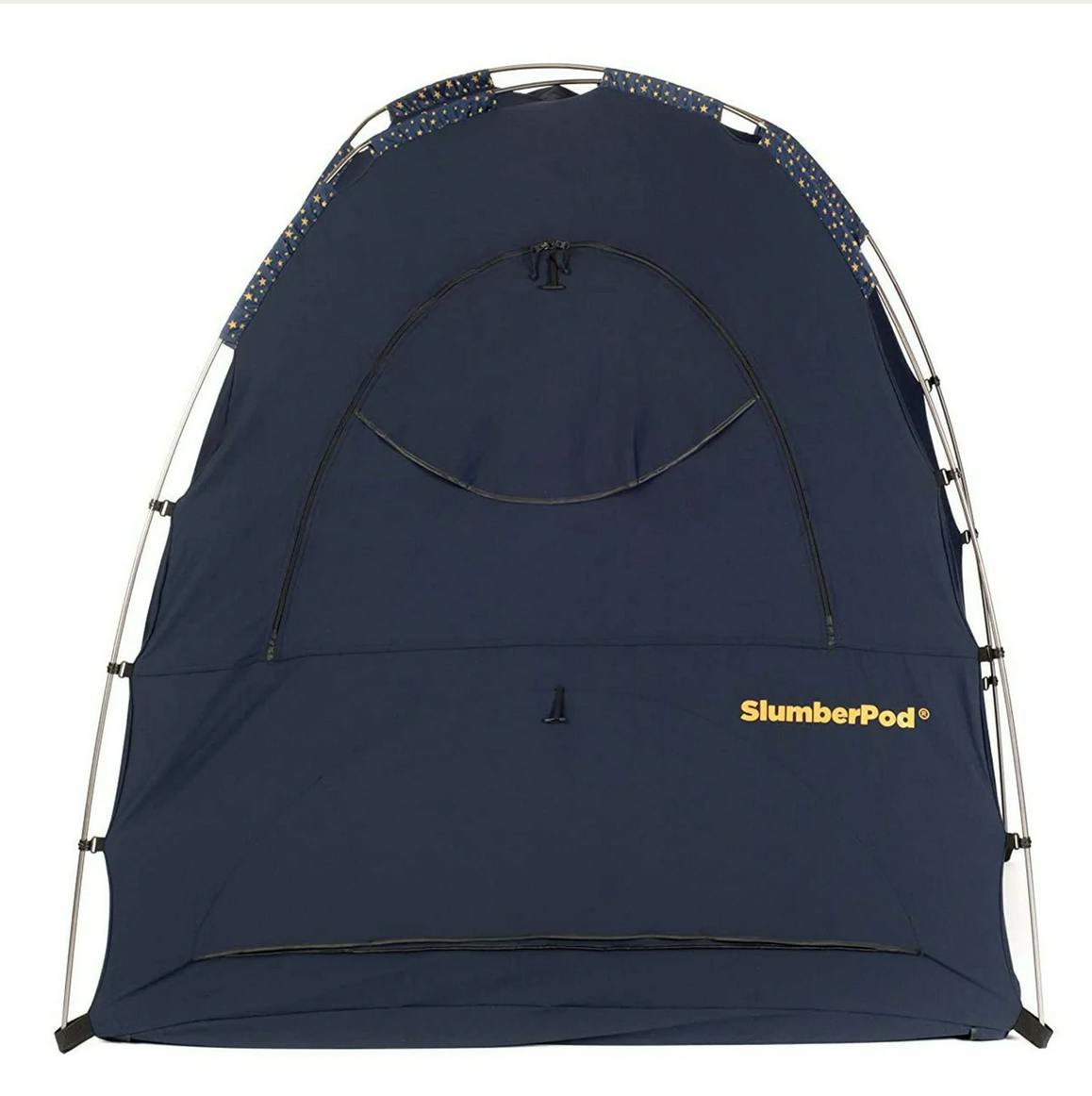 SlumberPod Review