LOOPLIFE
>
SLUMBERPOD REVIEW
FROM LOOP HQ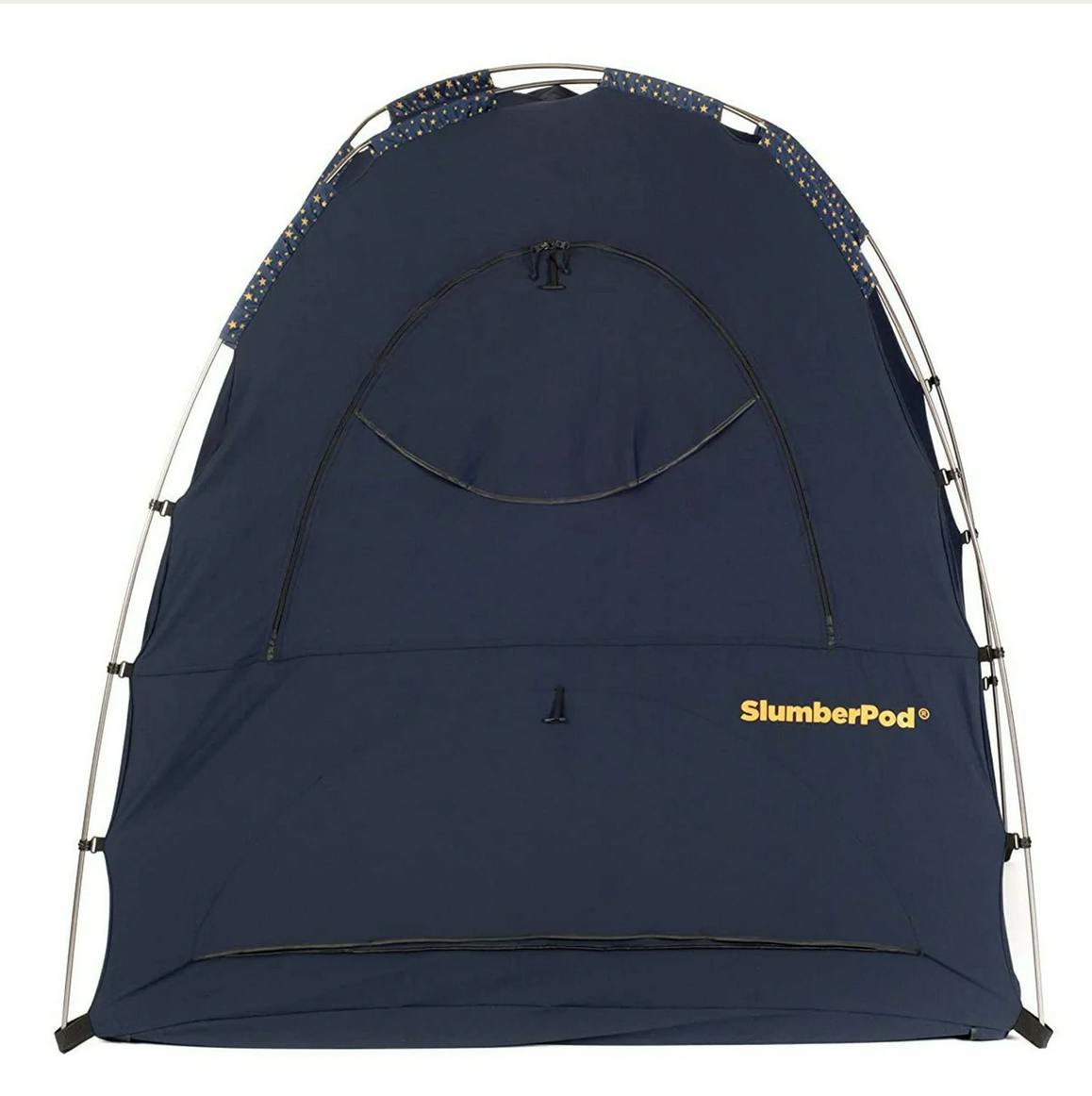 Written by: Lauren Reinhard
Published: December 16, 2022
The SlumberPod may be a new concept to you, but for many parents, it is the solution to an old problem: finding a safe, quiet place for your baby to sleep while traveling. The SlumberPod has won many awards, including the Good Design Award and the Mom's Choice Award, and it has been featured in Conde Nast Traveler.
If you've ever struggled to find a comfortable, quiet place for your little one to nap or sleep for the night while traveling, read our SlumberPod review to learn more about this innovative product.
SlumberPod Review: What Is It and How Does it Work?
The inventors of the SlumberPod, the mother-daughter team of Kay Mallory and Lou Childs, identified a common problem and solved it.
Vacation time can be stressful for little ones. Away from their comfortable bed and familiar routines, getting the sleep they need in hotel rooms or relatives' homes can be a problem. The slightest noise or sliver of light shining in the room can wake a child up, especially when they're in an unfamiliar environment.
One of the many SlumberPod benefits is that it helps everyone in the family get the rest they need to enjoy their vacation time together.
What Is a SlumberPod?
A SlumberPod is a portable privacy nook large enough to house a baby's travel crib. It provides a dark, quiet place away from distractions where your child can get some much-needed sleep.
The pod is large enough for a toddler to stand up in, but it folds down to a travel-friendly size that's easy to pack and store in tight places. The special fabric used to make the SlumberPod shuts out light and is designed for breathability.
The new SlumberPod 2.0 version also includes ventilation flaps, two tent poles, a fan and monitor pouch, and a convenient carrying bag.
The SlumberPod is recommended for healthy children four months and up.
How Do I Assemble It?
The SlumberPod is built similarly to a pole tent. It is simple to put up and take down. One person can easily do it alone in a matter of minutes.
To use, simply remove the fabric canopy and set of poles from the carrying bag. Lay the canopy over the baby's portable crib and slide the poles through the loops in an X fashion. For your convenience, printed instructions are sewn into the carrying case.
The pod is made to be used indoors only. SlumberPod does not include a bottom; it is a breathable shell that fits over a travel crib or playard to provide a cozy sleeping atmosphere.
SlumberPod Review: Tips for Successful Use
One of the SlumberPod benefits is that it creates a familiar little nook for your baby to feel comfortable in no matter where you travel.
To help make the transition to using a SlumberPod easier, consider the following suggestions:
Set up the pod once or twice at home so that you're familiar with the components
Place the SlumberPod in your baby's room and let them explore it
Have your baby sleep in the SlumberPod a few times before your trip
Leave the zipper open for the first time or two, then practice sleeping with the zipper closed
Experiment with the ventilation flaps and main window to find your baby's perfect comfort range
If your baby is resistant to sleeping with the front flap zipped up, leave it open until the child has fallen asleep
The SlumberPod has been vigilantly tested for safety, including third-party testing. However, infants under four months old should not be placed in a SlumberPod. Follow all precautions and recommendations to ensure your child's safety. Use only CPSC-approved sleep products inside the SlumberPod for babies and toddlers.
The SlumberPod Cost: Is It Worth It?
The SlumberPod cost is reasonable for families who travel extensively at $175 on Slumperpod.com. For those who rarely travel but want the convenience of a SlumberPod or don't have the room to store one more baby item,
renting a pod
from Loop ($24/month) is a budget-friendly option.
Grandparents and other family members may opt to rent a SlumberPod to provide temporary sleeping privacy at their homes during family visits.
SlumberPod Benefits
The SlumberPod is safe, convenient, and easy to set up and store. With ventilation flaps and an optional fan, they are guaranteed to keep baby comfortable all night long.
SlumberPods are designed for travel, which means they are rugged enough to be assembled and disassembled over and over. If you are planning a trip or need temporary space for a child who is visiting your home, SlumberPods are the perfect solution.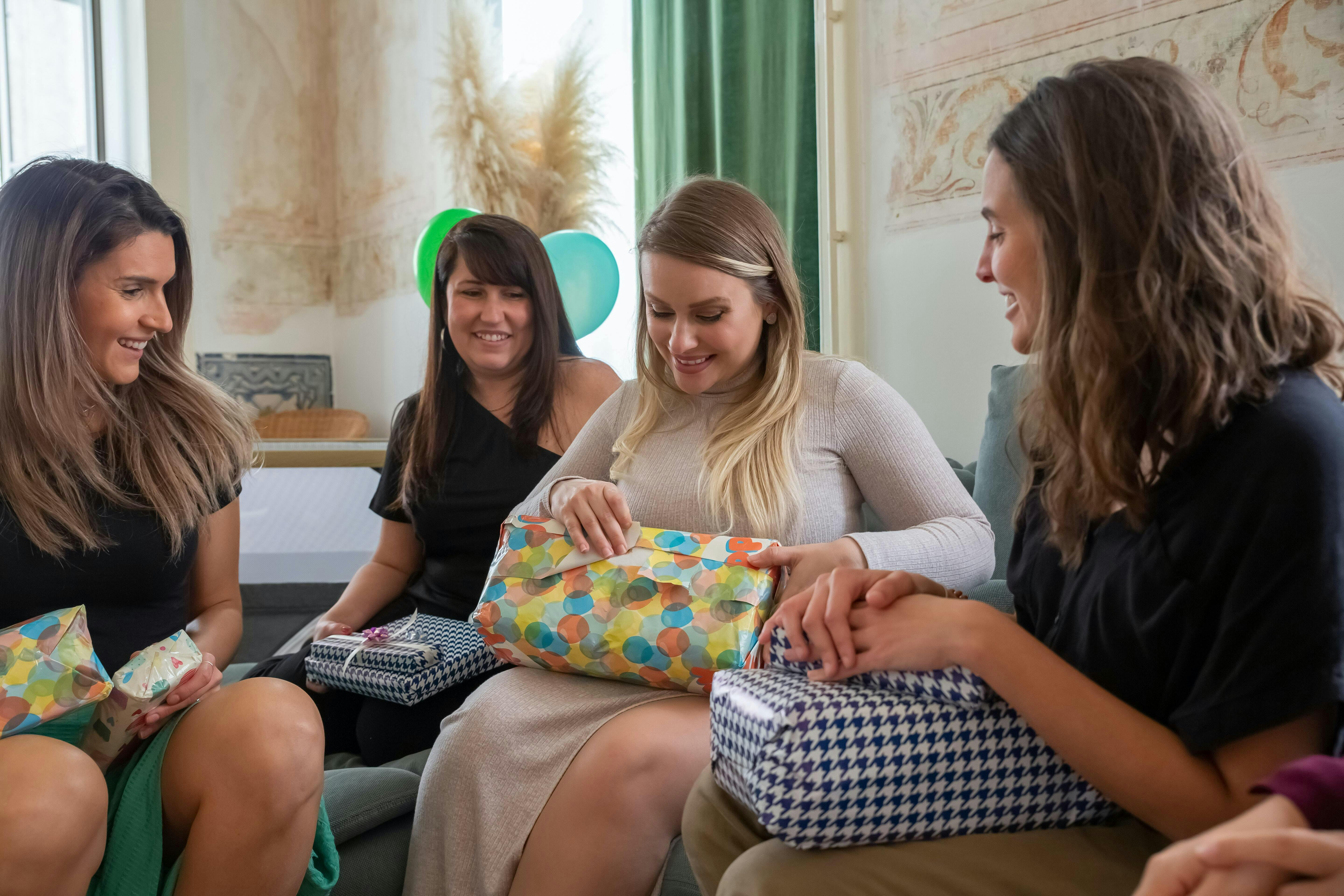 Best Baby Shower Gifts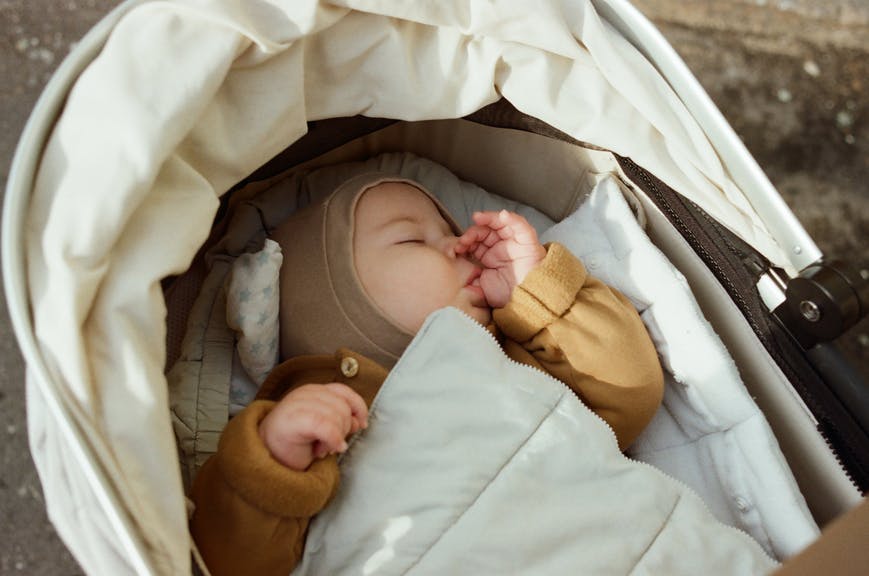 Best Sleep Products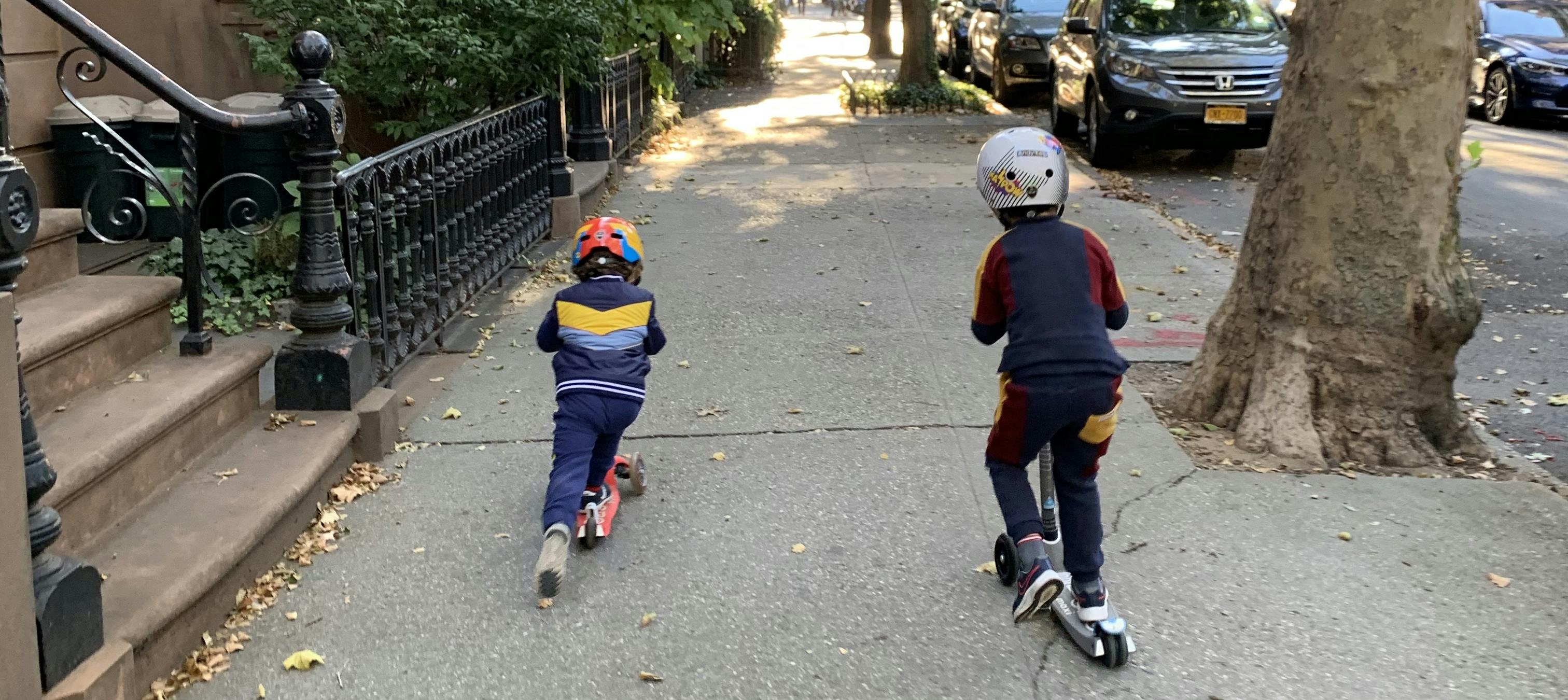 Top 10 Toddler Toys